About the Organization
Experts
support
everything
in
pharmaceutical
manufacturing.
Sales Strategy, Research and Development, and Manufacturing Departments. A wide variety of experts in each department provide rapid and detailed guidance for all processes—from contract development to commercial manufacturing—that support all aspects of pharmaceutical product manufacturing.
Individuals with expertise in the joint development of pharmaceutical products, from prescription to OTC drugs, meet the needs via independent proposals.
Through our extensive experience with various licensing procedures, we are aiming to shorten and streamline the time from licensing to product launch.
Introduction of Departments
Sales Strategy Department
We meet a variety of needs, including contract manufacturing and development.
Owing to our extensive knowledge and experience, we will always provide prompt responses and act as a point of contact for all forms of communication.
Research and Development Department
Based on a solid research and development environment, we propose formulations that make complete use of the diversity and originality of pharmaceutical technologies to realize the product concept.
Further, we are evaluating the efficacy and safety of pharmaceutical products and conducting industrialization research using advanced equipment.
Manufacturing Department (Production, Quality)
Manufacturing facilities are equipped to manufacture various dosage forms.
To maintain a stable supply of products, a manufacturing system that ensures both quality and economical efficiency was established.
From requests for development to marketing and distribution
(examples)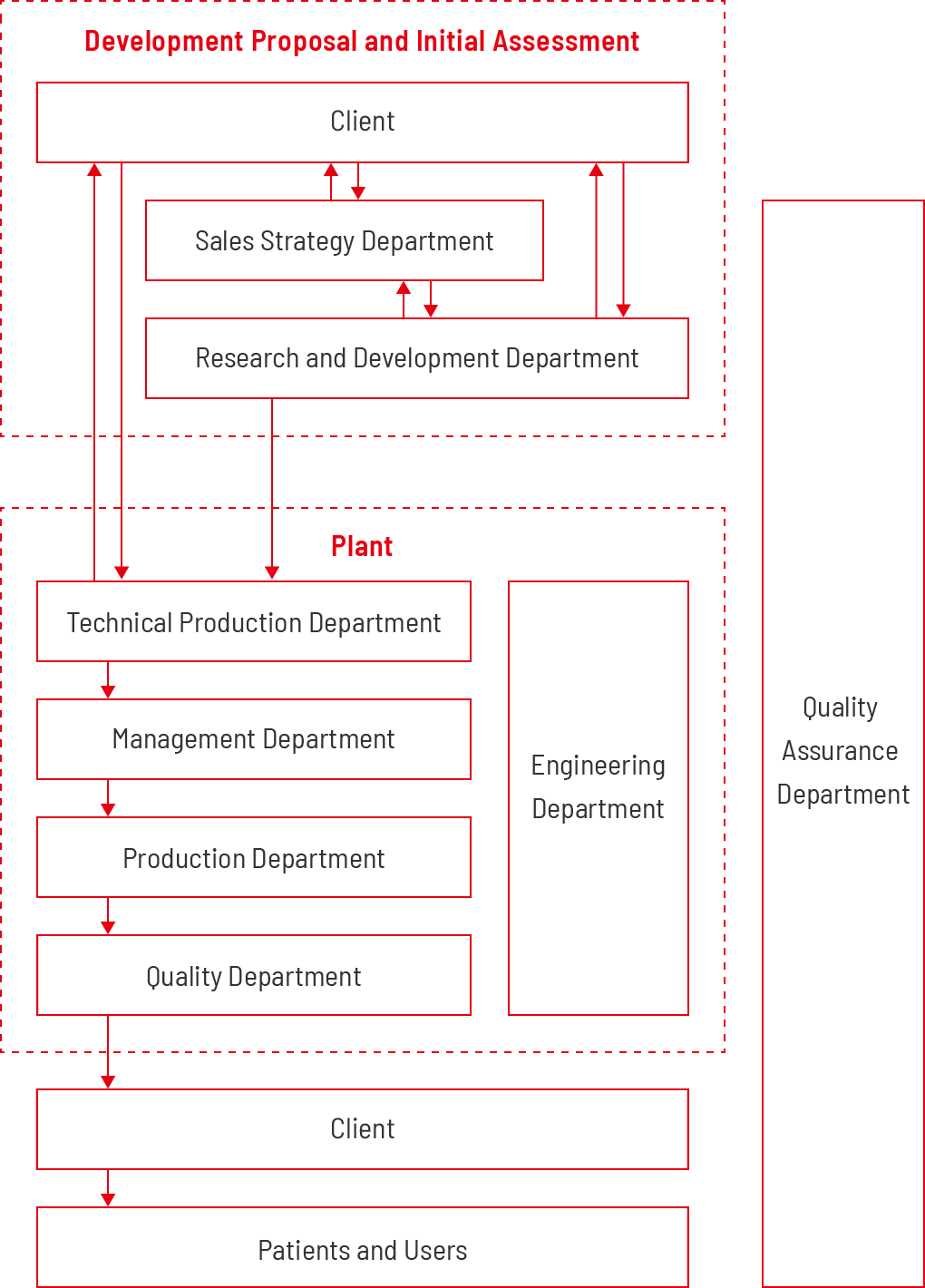 *This is an example of a request for development to marketing and distribution. Please inquire for further details.